Communities in Cheshire encouraged to find out more about HS2's journey to the North
HS2 Ltd, the company designing and delivering Britain's brand-new high-speed railway, is encouraging communities in Cheshire to take part in a series of events and find out more about plans for HS2's arrival.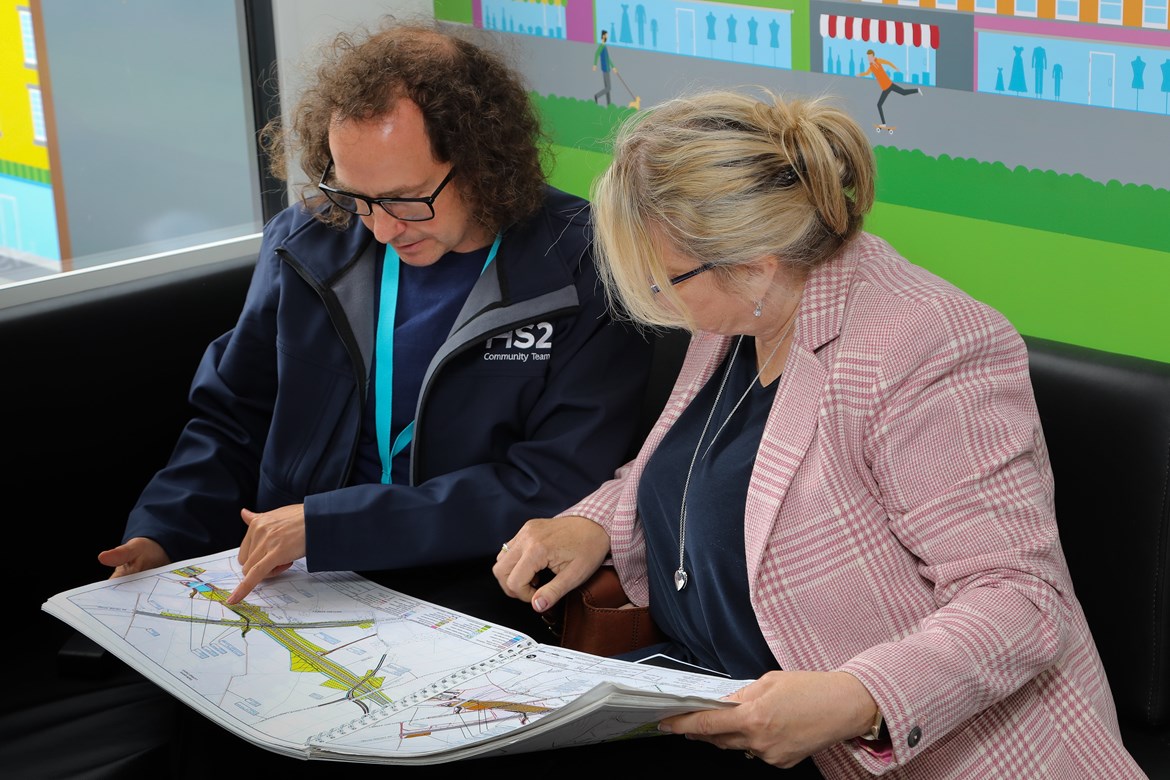 The information events, which will be held online and in local community venues (subject to government guidelines), are designed to help people understand and discuss the legislative process and construction timescales for HS2's journey to the North.
Plans for the Western Leg of HS2 would see the dedicated high speed network extend from Crewe to Manchester. In line with its commitment to build back better and deliver economic benefits and improved transport links to the North quicker, the Government has instructed HS2 Ltd to proceed with legislation for the Western leg of Phase 2b as a priority. It therefore intends to submit a hybrid Bill in early 2022, or sooner if possible (subject to the outcome of the Government's Integrated Rail Plan*).
As well as serving Manchester Airport Station and Manchester Piccadilly Station on the Western Leg of the new high speed network, plans allow HS2 trains to join the West Coast Mainline serving towns and cities en route to Scotland. This will provide more people across the North West, and in Scotland, with direct access to new low carbon high speed rail services.
HS2 Minister Andrew Stephenson said:
"The Queen's Speech recently confirmed our commitment to moving ahead with the Crewe-Manchester leg of HS2, a crucial part of our drive to level up and boost opportunities across the Midlands and the North.

"These events are a chance for communities along the route from Crewe to Manchester to engage with and understand more about HS2 and the legislative process. They will also showcase the benefits communities will see, from better connectivity to huge opportunities for business and economic growth."
When presented to Parliament, the hybrid Bill for the Phase 2b Western Leg will seek powers for the construction and operation of the railway. It will be submitted with an Environmental Statement, which sets out the environmental and sustainability commitments that will be observed during construction. This forms part of HS2's commitment to ensure that it protects, preserves and enhances Britain's precious natural environment and helps to fight climate change by getting people out of cars, off planes and onto trains.
Subject to government guidelines, HS2 will hold face-to-face events for local communities in Cheshire. Measures will be put in place to ensure the safety of staff and visitors in line with the latest government advice and the venue's own health and safety procedures. Details will be posted on the events pages on HS2's website: hs2.org.uk/events.
Leonie Dubois, HS2's Head of Consultation and Engagement said;
"We are working towards submitting the hybrid Bill, which provides the legislative powers to bring HS2 to the North. This is integral to the Government's levelling up agenda and will help to spread the distribution of wealth and opportunity from the South to the Midlands and the North.

"It's important that local communities understand what this means and the opportunities this presents for them. Our online and face-to-face events are designed to aid their understanding and we encourage people to drop in, ask questions and find out more."
Details of the live webinar events, along with registration details, can be found at hs2.org.uk/events
HS2 has a 24/7 Helpdesk and encourages people to get in touch if they have any questions about Britain's new high speed railway and its construction. Call freephone 08081 434 434 or email hs2enquiries@hs2.org.uk.
ENDS
Press and media enquiries
For accredited journalists only you can contact our press and media team using the number below.
0207 944 6149