Gawcott & Hillesden Cricket Club secures HS2 community funding for new pitch roller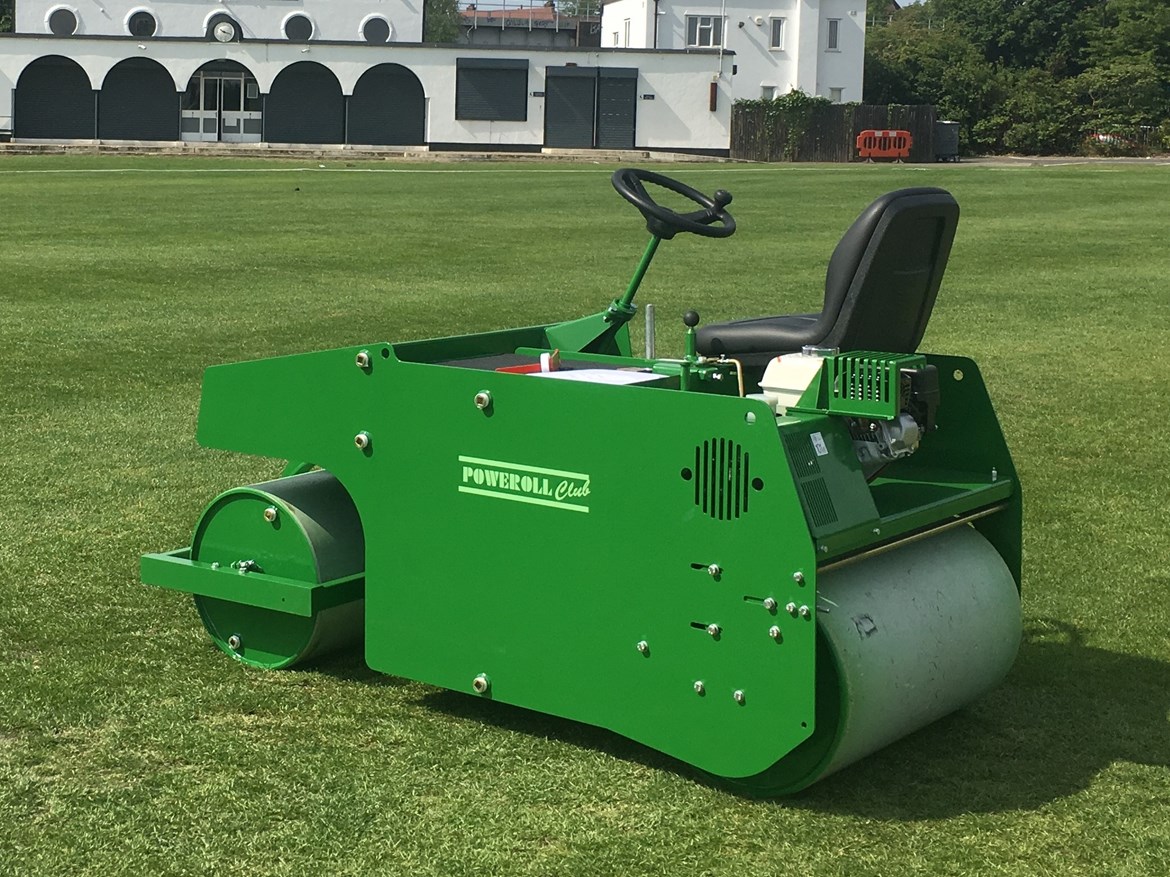 A Buckinghamshire cricket club has secured nearly ten thousand pounds from HS2's Community & Environment Fund to buy a new sit-on roller for the club's ground based in Gawcott.
The £9,683 grant will enable Gawcott & Hillesden Cricket Club to replace its trusty and long serving push-along roller with a new motorised sit-on machine for its ground at Richard Roper playing fields.
The new roller, made to order by Cornwall-based Poweroll, is due to arrive at the club's facilities in May.
Martin Piggott, Chairman of Gawcott & Hillesden Cricket Club, said:
"As a small village cricket club, we are really grateful for the award of this money. The purchase of this equipment will enable the club to be fully self-sufficient and prolong the sustainability and longevity of the club, whilst also providing and maintaining a safe playing surface for those wishing to partake in the game."
Since the HS2 Community and Business funds were launched in 2017, fifty three projects in Buckinghamshire have shared over £3.15 million. Projects supported range from a new facility for a brass band charity in Amersham to the refurbishment of a play area in Charndon, making it inclusive for children of all abilities.
Cathy Elliott, Independent Chair of the HS2 Funds, said:
"The HS2 Community & Environment Fund was established to give back to communities, and we are pleased to profile this latest award, especially to enable self-sufficiency for a local sports organisation. This newly awarded project joins a wide variety of activities and organisations supported in the Buckinghamshire area to benefit a broad range of residents near to the HS2 line of route.
With construction of HS2 having started, applications for the HS2 Phase One Community & Environment Fund, and the Business & Local Business Fund are welcome. The Funds are independently administered by community charity Groundwork UK.
ENDS
Press and media enquiries
For accredited journalists only you can contact our press and media team using the number below.
0207 944 6149