HS2 calls on women to help build Europe's most ambitious infrastructure project
On International Women in Engineering Day 2020 (Tuesday 23 June), HS2's Head of Skills, Employment and Education, Kate Myers, calls for women and young people to play their part in helping to deliver HS2.
(Individual case studies, videos and images of female engineers working on HS2 are available in Notes to Editors).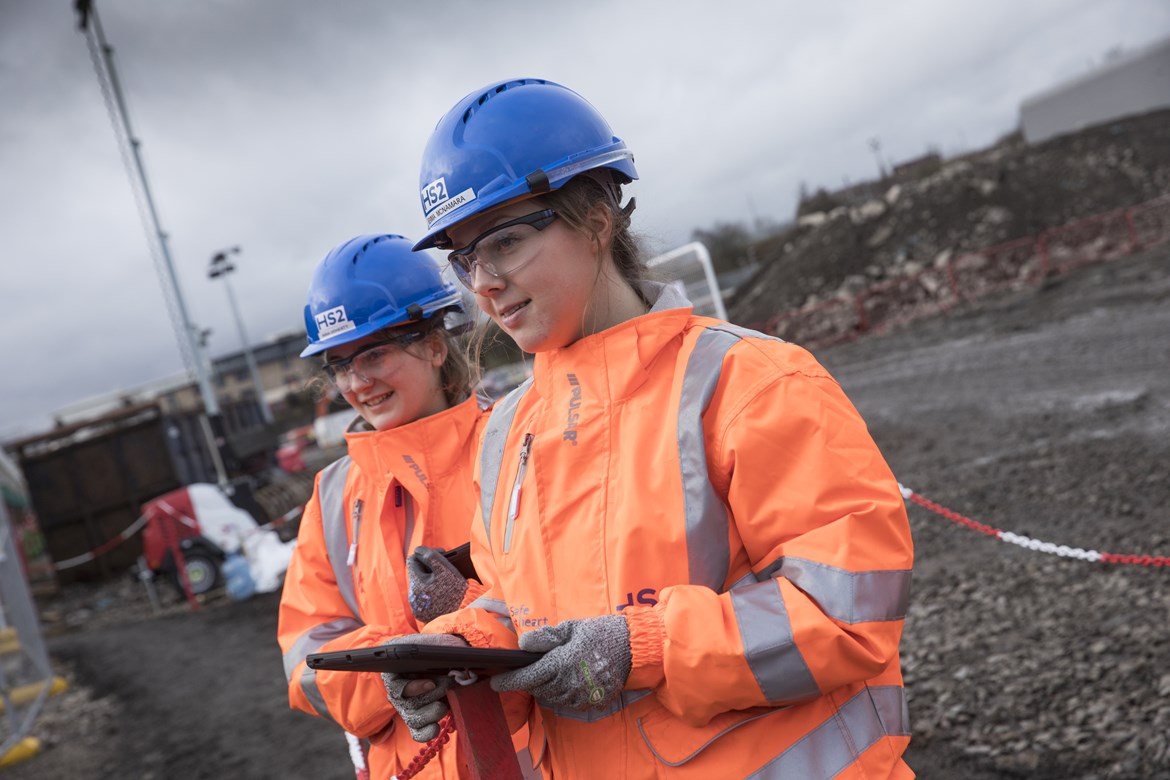 With main construction just weeks away on the Birmingham – London section of the railway, HS2 Ltd – the company building Britain's new low carbon, high speed railway – is saying to women who may be considering a career in engineering that now is the time to get inspired and engage with the team transforming the way we will travel in the UK.
Kate Myers, HS2 Ltd Head of Skills, Employment and Education, explains:
"At HS2 we've always been focused on addressing the issue of an ageing workforce in railway engineering and construction, a workforce traditionally dominated by men. We're determined to become a global leader in the sector and export our skills in high speed rail and engineering excellence, and more women and young people is what will take us there.

"On Women in Engineering Day 2020 I want to encourage all those budding female engineers, project managers and designers to come and join me on Europe's most ambitious infrastructure project, and together we can ensure that HS2 leaves a lasting skills legacy, with a culturally diverse and gender-balanced workforce capable of delivering the UK's future pipeline of engineering projects."
HS2's school engagement programme has a strong focus on engaging students from groups currently under-represented in transport and infrastructure, including girls.
HS2's Skills, Employment and Education Strategy ensures there are pathways in place to engage women and young people every step of the way, from early STEM-focused workshops, to careers fairs, work experience days, apprenticeships and graduate recruitment programmes. There's ongoing commitment to ensuring that a percentage of HS2's workforce is made up of apprentices, and the project will create at least 2,000 apprenticeship roles right across the country.
HS2 is about to embark on a major recruitment programme at the end of the month and is actively seeking more women to join its engineering, commercial and project management teams. For more information, visit https://www.hs2.org.uk/careers/hs2-employee-stories/engineering-careers/
ENDS
Press and media enquiries
For accredited journalists only you can contact our press and media team using the number below.
0207 944 6149