HS2 encouraging businesses big and small to bid for 250 new contracts
HS2 Ltd releasing over 250 packages of work for small and medium-sized businesses in the UK, worth millions of pounds
HS2 contracts on offer range from £4,000 to £158m
Companies are encouraged to register to attend virtual 'Meet the Contractor' events
Chief Commercial Officer Ruth Todd: "These contract awards will play a crucial role in sustaining and creating jobs right across the country, supporting the Government's Plan for Jobs and the drive to level up the country."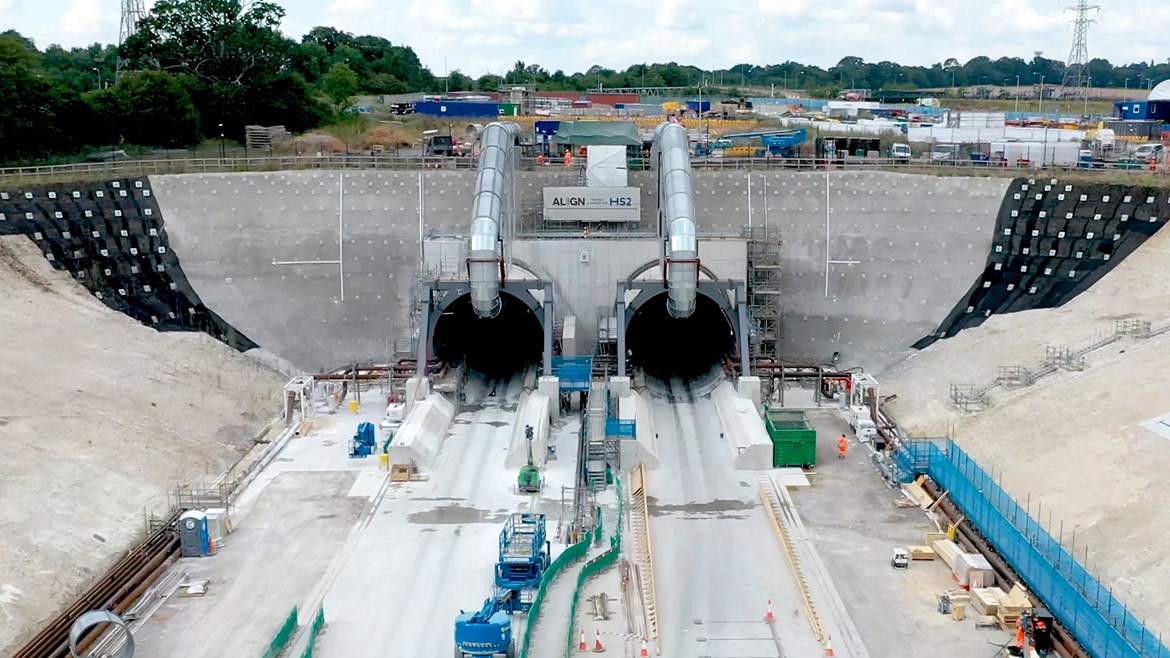 The scale and pace of HS2's construction is spearheading the release of millions of pounds worth of new contract opportunities for small businesses across the UK to capitalise on.
As the backbone of the UK economy, small and medium-sized businesses are in a prime position to step forward and bid for their share of over 250 packages of work which HS2's construction partners and its subcontractors are set to release in the next 12 – 18 months.
Details will be released at HS2's annual supply chain event, 'Meet the Contractor', which will be held next month. The event provides the opportunity for potential suppliers to meet with HS2's seven joint venture contractors and find out about their upcoming procurements.
The sheer scale of contracts on offer means that this year's event will be delivered differently. The first part of the event programme will focus on contracts linked to the construction of HS2's stations at Euston, Old Oak Common and Birmingham Curzon Street. This will be followed, two weeks later, with a separate event focused on contracts linked to main works construction along the route of the railway between the West Midlands and London.
It has been one year since the Prime Minister visited HS2's Interchange station site in Solihull to announce formal start of construction on London-Birmingham phase. Work has continued throughout the Covid pandemic and over 20,000 jobs are now supported by the high capacity railway providing low carbon transport, with many thousands more jobs and UK businesses supported through the wider supply chain
In the past twelve months, HS2 has launched its first two giant Tunnel Boring Machines, won approval from Parliament to extend the route to Crewe, and received planning approvals for new state-of-the-art stations at Interchange in Solihull, Curzon Street in Birmingham, and Old Oak Common in West London
Ruth Todd, HS2's Chief Commercial Officer said:
"Over 2,300 businesses have already delivered work on HS2 and our pipeline of upcoming procurement paves the way for hundreds more businesses to join them and cement their future growth.

"HS2 is already supporting a workforce of over 20,000. These contract awards will play a crucial role in sustaining and creating jobs right across the country, supporting the Government's Plan for Jobs and the drive to level up the country."
For the first time, delegates will also be given the opportunity to meet subcontractors working on behalf of HS2's Tier One construction partners, reflecting progress in the railway's construction as the ripple effect of major contract awards now shifts to creating more opportunities for UK-wide SMEs.
Both phases of HS2's Meet the Contractor event will be held online, allowing more delegates to attend. Last year's event attracted over 6,000 delegates and this year's event is expected to be even bigger.
To register, or for more information, visit hs2.org.uk/mtc2021.
ENDS
Press and media enquiries
For accredited journalists only you can contact our press and media team using the number below.
0207 944 6149