Manor Park Sailing Club awarded over £9,700 from HS2 Community & Environment Fund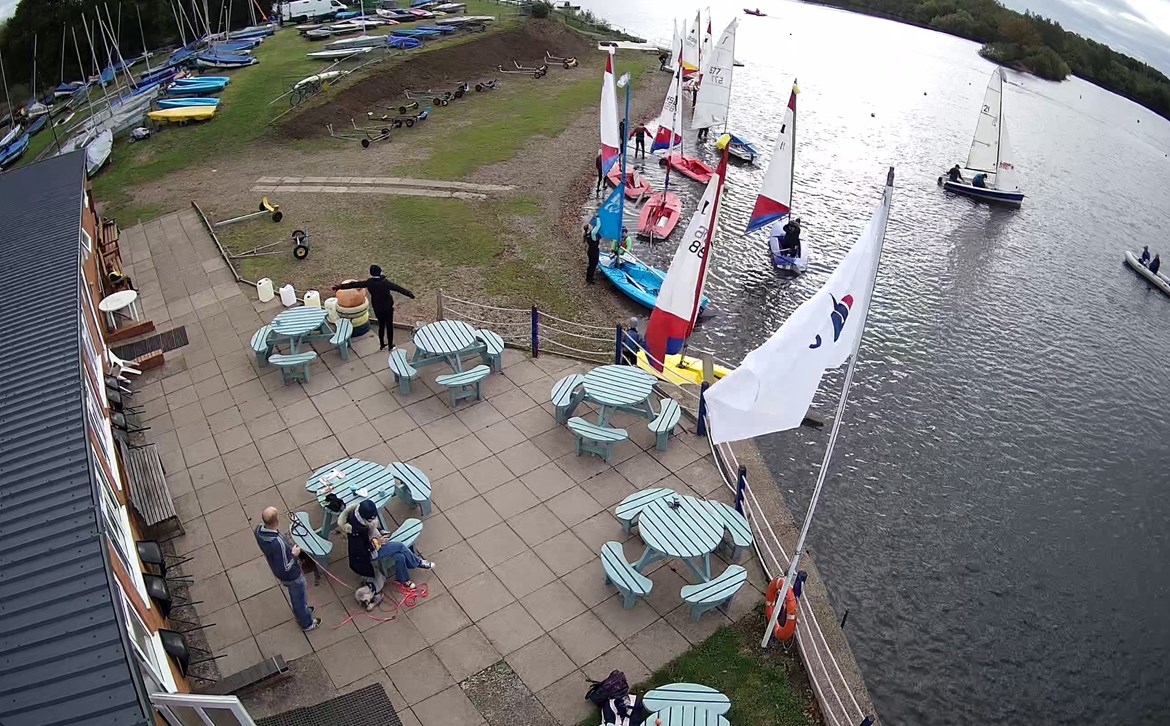 A Kings Bromley-based sailing club has become the first organisation on Phase 2a of HS2 (West Midlands to Crewe) to receive funding from the project's Community & Environment Fund (CEF).
Manor Park Sailing Club has received £9,735 after making a successful application to help fund completion of its clubhouse refurbishments.
Works funded from club savings had already started earlier this year (2021) on the building's interior to provide it with a new galley and changing rooms. It was then discovered that it also needed a new roof, however club funds wouldn't stretch to include this fundamental and expensive addition to the necessary refurbishment.
"We were so desperate," club Commodore, George Chesters said. "We'd already spent up to £15,000 on refurbishing the club inside, only to then find during the work that the ceiling and roof needed replacing as well.
"HS2's Community & Environment Fund allowed us to proceed with this desperately-needed project and the new roof was completed in mid-September, just before the very heavy rains arrived.
"Thank goodness our clubhouse is now weather-proofed, we have a lot to thank HS2's CEF fund for."
Cathy Elliott, Independent Chair of the HS2 Funds, said:
"I am pleased that Manor Park Sailing Club's successful application has enabled the complete refurbishment of its clubhouse with the addition of a new roof.
"The clubhouse is a highly-valued base not only for the sailing club, but it is also used by uniform groups, local schools and a model yacht club for water based activities during visits to Manor Park's sailing lakes. I encourage other community projects to find out more about the HS2 Funds and the tangible benefits they offer to communities between the West Midlands and Crewe."
The HS2 Community & Environment Fund (CEF) and Business & Local Economy Fund (BLEF) have been in operation on Phase One of the route between the West Midlands and London since MPs gave it the go-ahead in 2017. To date more than 170 organisations have successfully applied for over £10million.
Following Parliament's approval of the next phase of HS2 in February 2021, the CEF and BLEF Funds were extend to the new 36-miles of route and a further £5m was made available. Applications to the Funds, which are designed go beyond mitigation and statutory compensation to benefit communities and economies along the route are now open. (Link to HS2 Community and Business Funds)
The Funds are independently administered by community charity Groundwork UK.
ENDS
Press and media enquiries
For accredited journalists only you can contact our press and media team using the number below.
0207 944 6149